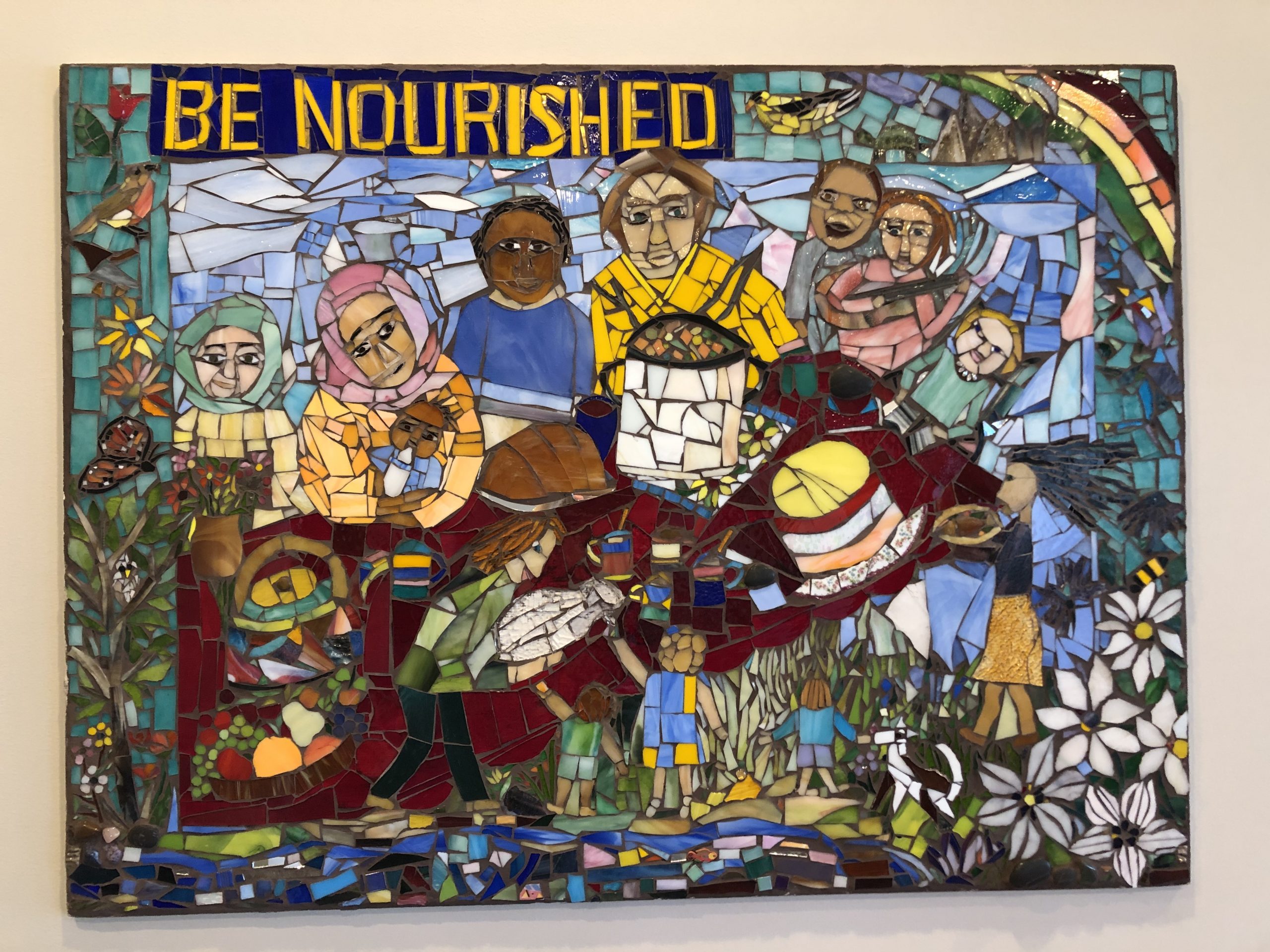 Back in the 1990s, St. Olaf and many other campuses across the country were infused with grants from the Lilly Endowment to explore the concept of vocation. Lutheran institutions of higher education lift up vocation in part due to the prominent role it plays in Lutheran tradition and identity. Vocation comes from the Latin vocare and refers to a call or summons by God. Sixteenth century Protestant Reformer Martin Luther expanded the concept beyond a call to explicitly religious work. Luther insisted all aspects of life—our role as a friend, spouse, parent, student, citizen, colleague—all of it together is our vocation.
The infusion of Lilly Endowment support initiated a new chapter in undergraduate reflection on vocation nationally and one of the definitions of vocation that many gravitated toward came from the writings of theologian, minister, and novelist Frederick Buechner. Beuchner's approach to vocation is deeply theological. He is clear that a "calling" assumes a caller, and for the Christian, Buechner observes, this Caller is the living God. What makes it so difficult to hear the call, however, is that God's voice is not the only voice calling to us. The challenge is to hear God's voice amidst a cacophony of voices. "There are all different kinds of voices calling you to all different kinds of work," Buechner writes, "and the problem is to find out which is the voice of God rather than of Society, or the Superego, or Self-Interest."1
How can we discern God's voice amidst all the others? According to Buechner, "a good rule for finding out is this: the kind of work God usually calls you to is the kind of work (a) that you need most to do and (b) that the world most needs to have done. . . . The place God calls you to is the place where your deep gladness and the world's deep hunger meet."2 This last sentence of Buechner's definition is what has become synonymous with the word "vocation" in so many institutions over the past few decades: our vocation is located at the intersection of our deep gladness and the world's deep hunger. Lovely. That's the sweet spot for many of us—our calling is the place where our passions and our joy can be put to work in service of the suffering and needs of the world.
I did not encounter Buechner's definition of vocation until I was a professor of religion in the 1990s, but if I had encountered it as an undergraduate student in the 1980s, it likely would have become my mantra. As a student at St. Olaf I enrolled in the Paracollege, a college-within-the-college where students designed their own majors and were asked to articulate how becoming generally and liberally educated in this particular way was going to set us up for meaningful vocations beyond college. After graduation I served for a year with Lutheran Volunteer Corps, running an after-school program in inner-city Baltimore where my passion for teaching was put to work in service of students whose lives sometimes made it difficult for them to learn. Doing a Ph.D. in theology led me to a career of teaching and writing theology, where my deep gladness around being immersed in the really big questions of life with college students felt like a great vocational match.
But in 2008 the world I knew and loved turned upside down. The mysterious breaking of two vertebrae in my back led to a stage IV cancer diagnosis shortly before Christmas. The year 2009 began with my resigning from virtually every aspect of my full and wonderful life. Once I was weaned off the oxycodone and fentanyl, I had a recurring vision of taking a file folder labeled "cancer diagnosis" and handing it to the receptionist at the oncology clinic where I spent much of my time, telling her firmly but politely that I had tried incurable cancer on for size, but unfortunately, it did not fit into the vocational path I was on, so I was returning it. This lousy diagnosis did not relate in any way to my deep gladness. Instead of meeting the world's deep need, my life had become a bucket-full of needs that relied on a small army to help me keep going.
I taught what I thought was going to be my last class ever in spring 2009 and went on sabbatical the following fall. I initially approached sabbatical as a time to try and bring closure to my life before it ended. Instead of dying, however, I went into my first remission. I am not naturally an anxious person, but life-threatening illness can mess with one's equilibrium. As my sabbatical came to an end, I did not know if I could handle returning to teaching. What if I sign back up for life only to have to resign from it all again?
Paul Kalanathi, author of the heartbreakingly beautiful book When Breath Becomes Air, is the Stanford neurosurgeon who was diagnosed with incurable cancer in his thirties and lived just a few years with the diagnosis. But in that short period of time he, too, went into remission and gained back much of his strength. His oncologist suggested he go back to working as a neurosurgeon. He reminded his doctor he was dying, and her response was this: "True. But you're not dying today."3 Kalanathi observes that of course we are all dying. But some of us know this acutely. And when that is the case, it can be really hard to opt back into the life you have already had to opt out of once before. But supported by his family, his faith, and his friends and co-workers, he found strength to put on his scrubs and return to work until the cancer spread once again.
Even as I find myself in my fourth remission of living with incurable cancer and continue to resonate with Buechner's vision of vocation as our deep gladness meeting the world's deep need, my journey with cancer has led me to realize that conversations about vocation also need to make space for the deep sadnesses that fill our lives. What does it mean to integrate deep sadness into our lives, even to make it part of our vocation, to figure out ways to go on?
In describing the vocation of a theologian, Yale professor Willie James Jennings writes, theologians "write as fragile bodies even as we write about fragile bodies." Jennings calls on theologians to never forget that we are "fully body."4 Since my diagnosis I have become much more aware of my own embodied fragility and have tried to write and speak in ways that honestly acknowledge the bodily pain and suffering, writing and speaking to and on behalf of those who struggle to find words for similar kinds of suffering. Many days I really wish I had a different vocation—that I did not see describing the anatomy of life with cancer as part of what I am called to do as a theologian writing from this particular fragile body.
And it has been hard work putting words to this journey with advanced-stage cancer. Immediately after the diagnosis, words went away. Arthur Frank, whose work as a sociologist includes investigating the stories we tell one another about illness, says that seriously ill people "need to become storytellers in order to recover the voices that illness and its treatment often take away."5 As Frank notes, the stories we tell about illness give form to lives that often inherently lack form. Frank proposes that rather than imposing a limited set of stories that often get told about illness (that he fought valiantly, that she was always so positive), what is needed is to let our stories about living with serious illness breathe, allowing them to take a more capacious form. Those of us who work on and talk about vocation with students and one another might take a cue from Frank and create more spacious definitions of vocation, encourage more discussion, more stories about our deep sadness as well as our deep gladness and how both intersect with the world's deep need.
My vocational quest to locate words to talk more about the deep sadness of living with cancer was helped significantly when I was invited by Boston University School of Theology professor Shelly Rambo to be part of a project that eventually became Post-Traumatic Public Theology, a collection of essays witnessing to the breadth and depth of traumatic experiences we humans endure, and offering theological reflections on how we as individuals and communities might better support those living with trauma.6 Rambo's definition of trauma is "the suffering that remains."7 Trauma is most often caused by an event—war, forced migration, natural disaster, sexual assault, racial violence, but now we can add "living through a pandemic" that has claimed millions of lives worldwide. The stress of a traumatic event is often so great "that it cannot be defended against, coped with, or managed well. The event stunts and often immobilizes. Coping skills are frozen; defense mechanisms fail. When a person experiences a traumatic event, the survival response is triggered, causing the person to fight, flee or freeze."8
Through my participation in the Post-Traumatic Public Theology Project, I was introduced to growing numbers of studies that investigate trauma as it relates to chronic illnesses. I learned about the ways in which traumatic experiences rob people of language to talk about what they have been through and how our bodies respond in divergent ways to traumatic events. We can feel numb, sad, depressed, exhausted. We can be combative and disagreeable, tired and disconnected. People living with trauma often try to hide these emotions, retreating from relationships in attempts to protect themselves. "Trauma affects our brains, but it has a lasting effect on our bodies."9
One of the reasons I appreciate so much Rambo's definition of trauma as "the suffering that remains" is that it certainly includes, but also extends beyond, the confines of post-traumatic stress disorder (PTSD), a diagnosis included in the Diagnostic and Statistical Manual of Mental Disorders (DSM). PTSD can be debilitating and life threatening, and those who suffer from it often need medical and therapeutic help to learn how to live alongside the trauma they carry. It is also important to acknowledge that the definition of PTSD continues to evolve in the different volumes of the DSM. In the 1990s life-threatening illness was added to the list of events and conditions that can cause PTSD. In so doing, psychiatrists were acknowledging that the threat to life and bodily integrity due to cancer or other serious illness can precipitate deep senses of fear, devastation, and lack of control—all symptoms of post-traumatic stress. But applying a PTSD diagnosis to those who live with life-threatening illness remains an unsettled issue, as there are ways in which trauma associated with illness does not fit neatly into the PTSD framework. While conventional understandings of traumatic events focus on extraordinary occurrences in the past that have a beginning, middle, and end, trauma associated with illness typically does not arise from a single event but rather from recurring events extending from diagnosis through treatment and beyond, possibly throughout the rest of a person's life.10 Given this reality for people living with serious illness, researchers wonder whether those of us living with cancer can ever become "post-trauma."11 The distinctive manifestations of cancer-related trauma reveal that the precise nature of the trauma can remain unclear, and subsequently, the post-traumatic stress condition of reexperiencing the trauma fails to adequately capture the way in which "the suffering remains" for those living with cancer.
While the majority of people living with cancer do not meet the criteria for a cancer-related PTSD diagnosis (and the DSM removed serious illness as a condition for PTSD), many people with cancer live with one or more symptoms of trauma. One study demonstrated that a year after treatment ended for 46 women with breast cancer, no significant improvement could be documented in symptoms of post-traumatic stress reported by the women in their initial and follow-up interviews. In fact, more than one in ten participants reported an increase in symptoms of post-traumatic stress. Even twenty years out from chemotherapy, one in seven women treated for breast cancer continued to experience two or more symptoms of post-traumatic stress that were moderately or extremely bothersome.12 All this is to say that even when there is no diagnosable evidence of post-traumatic stress disorder, invoking the language of trauma can open up ways for people to talk about their deep sadness and how it relates to their sense of meaning and place in the world. Trauma theorist Cathy Caruth describes the work she and others do for those living with the aftereffects of traumatic emotional wounds: "[We try] to understand the nature of the suffering without eliminating the force and truth of the reality that trauma survivors face and quite often try to transmit to us."13 Making space for the deep sadness, then, involves inviting those who have been traumatized to begin to locate language that can help them begin to narrate stories about who they are and what they carry with them.
Through my work in trauma studies, I have become much more aware of how illness-related trauma has impacted me and many others who are seriously and/or chronically ill. Arthur Frank insists that we do not often make space for those who are ill to be sad. He says, "I've never heard an ill person praised for how well she expressed fear or grief or was openly sad."14 Making space for this kind of deep sadness helps develop more awareness of how the sadness shapes our understanding not just of the present but also of the future.
Because of my own struggle with chronic illness I have become connected with a number of students who are on their own journeys with serious health conditions. National surveys report that an estimated seven percent of American young people live with at least one ongoing health condition that disrupts daily activities. And students with chronic illness are often grouped with students with learning disabilities or permanent physical disabilities, often despite the differences in their needs.15 At my previous institution students formed a support and advocacy group—Advocating for Life, Illness Visibility and Education (ALIVE)—for students with disabilities and chronic illnesses. It was exciting to see this group come into being and provide space for students dealing with Epilepsy, postural orthostatic tachycardia syndrome (a condition that affects blood flow, known as POTS), and other chronic conditions. They gathered to help one another navigate the many challenges they encounter while being students with chronic conditions.
In an article about going to college with a chronic illness, recent college graduate Paige Wyant counsels students to be forgiving of the pace they are often forced to take that is different from that of their peers. "It can be really frustrating to find you are incapable of finishing tasks at the same rate as everybody else," Wyant writes, "and it's difficult not to feel that by receiving accommodations your success is invalidated. Often I'd think, 'If I need extra help here, how am I supposed to make it in the real world where there is no extra help?' But college is not anything like the 'real world.' You are learning new things in an extremely condensed period, being evaluated nonstop and being measured up against your peers in quantifiable ways—three things which will magnify the small differences in peoples' abilities. Remind yourself the help you get is in order to even out the playing field—not to give you an unjustifiably easier ride."16
One of the students who started ALIVE had to navigate the regular possibility of fainting inside and outside of class as well as constant doctor's appointments and medical tests that did not always align well with the pace of a typical semester. She and I had frequent conversations about her vocation as a student with the many symptoms of POTS. It was during these conversations when I first realized that any vocational talk of deep gladness seemed out of touch with her daily reality. It made me question how well we support our students and the real limitations they face if we emphasize "deep gladness" without making space for "deep sadnesses" as well.
As a theologian this is why I have become committed to emphasizing how Christian tradition does not just help us overcome and defeat suffering; it also helps us face it. I have gravitated more toward prayer practices and places in scripture that make space for lament. We can point to Jesus' crying out in pain from the cross, using words from a lament psalm: "My God, my God, why have you forsaken me?" (Psalm 22). One of the ways I have learned to "go on" is to understand that God has been there, too, and that the story does not end with the cross but continues on with resurrection. This understanding helps me integrate suffering into my story without the suffering overwhelming and defining my life.
While the initial impetus for expanding talk of vocation to make space for deep sadness emerged from my own experience with cancer and working with students with increasing mental and physical health challenges, the past year of living through a global pandemic has upped the urgency that we make space for deep sadness in our conversations about vocation. Like me, you may still find it difficult to put words to how living through the past year has impacted us, and I am very grateful to Jason Mahn for taking the time to so carefully and thoughtfully offer real-time textured narration of what we have all been living through.
The COVID-19 pandemic offers prime examples of vocations we did not choose. Many of us in academic contexts had never taught online before, or run programs, departments, offices, even entire institutions while being remote. While there has been great innovation and so much incredible pivoting, it is also really important to acknowledge and name the losses. That most of last year's graduations were postponed or done virtually. That so many family rituals and gatherings were not able to happen. That many of us have lost family members, colleagues, friends, even students and have been unable to come together to mourn and to bury our dead with the rituals and rites that give shape to our grieving. What is the suffering that remains for each of us? For our families? For our neighbors? Our communities? Our institutions?
Experts who study trauma and its effects note that in the year since the pandemic began there has been "extreme distress, children and adults alike report worry, fear, hurt, and anger along with symptoms and reactions such as anxiety, depression, fatigue, difficulty focusing, problematic behavior, and the use of at-risk coping skills such as substance abuse. There is grief over what has been lost, and uncertainty about how to navigate daily life and concerns about what the future holds."17 And while here, too, there is debate about whether and how pandemic experiences fit into the DSM's definition of a disorder (which some are referring to a Post-COVID Stress Disorder18), Rambo's notion of trauma as "the suffering that remains" gives a way to name some of the dimensions of this experience, with respect to conversations about vocation, that we may not be as able to talk about yet.
Recently St. Olaf hosted a (virtual) panel of alumni to talk about how their faith traditions influenced their vocational path at St. Olaf and beyond. One of the panelists, Dr. Branden Grimmett, '03, Associate Provost of Career and Professional Development at Loyola Marymount University told the students, "You all have a pandemic story, and whatever step you take next is going to be interested in that story—how you used this time, how the pandemic has changed you." Students attending the panel really resonated with that suggestion, as they know they have been through something where the implications have yet to be fully explored. As we practice and encourage the telling of our pandemic stories and how they relate to our vocational discernment, I hope we will also encourage space for lament, and how the pandemic might have helped us better identity the deep needs of the world and even perhaps cultivated gladness for the simple beauty of a slower-paced life. In August, 2021, I spoke with faculty and staff at Augustana University on vocation, trauma, and deep sadness, providing opportunities for staff and faculty to ritualize their laments and name the losses over the span of the pandemic. The point of those sessions was to encourage people to share with one another some of the hardest aspects of their pandemic story as well as those unexpected moments of grace, the reimagining of vocation in ways where deep gladness and the world's deep need intersect. I anticipate we all will need such spaces to process and develop our pandemic stories going forward.
The last significant illustration of deep sadness I want to lift up is our collective awakening to the intergenerational trauma around systemic racism in the United States. Just six miles from my house, George Floyd was murdered by former Minneapolis police officer Derek Chauvin. It is necessary to acknowledge that George Floyd's killing was neither the first nor the last police killing of a Black person, but teenager Darnella Frazier's courageous recording of Floyd's murder and the subsequent video—viewed in the days and weeks following Floyd's murder as well as again throughout the Chauvin trial—injected in unprecedented ways the language of (collective, historical) trauma into national conversations about what it means to be Black in America.
In her work on trauma and its embodied effects, womanist and pastoral care professor Beverly Wallace draws on Resmaa Menaken's powerful book, My Grandmother's Hands: Racialized Trauma and the Pathway to Mending Our Hearts and Bodies, and his discussion of how bodies have a form of knowledge that is different from our cognitive brains.19 Traumatic knowledge often gets expressed as a "felt sense of constriction or expansion, pain or ease, energy or numbness. This knowledge is stored in our bodies as 'wordless stories.' These stories are about what is safe and what is dangerous. It is in the body that we have our hopes and our fears."20
Wallace uses the story of Moses and the characters involved in the dramatic attempt to preserve his life as an infant to reflect on the trauma she and other Black Americans experienced during the aftermath of Floyd's murder. Wallace writes,
I write this in the midst of a pandemic, on the week anniversary of the killing of another male child. I write this as I think of an adult male child George Floyd who called for his mother, whose last breath after he told the authorities he could not breathe was to call to the one who gave him life. I write this also as a sister who, when her own brother died, sat by him in his hospice room and listened as he took his last breath, literally closed his eyes. We often don't know the impact of such traumatic experiences.

Since we are the children of God, then within our bodies, within our DNA are also the experiences of those who have come before us. Our very bodies house the unhealed dissonance and trauma of our ancestors—intergenerational transmission of trauma, trauma passed on in the expression of our DNA. Might we still be living with the traumatic experience of Jochebed, the mother of the liberator of God's people? Might we have within us the experiences of Moses and Miriam? Might we respond as Shiphrah and Puah with the resiliency to resist engaging in activities that are harmful to a community even though communities of people are being hurt and traumatized?21
Wallace's question of how we respond to traumatic situations is a question about vocation. And she insists that we pay attention to the deep sadness, the toll that systemic injustice takes on Black bodies and spirits and asks us where we find ourselves in the Moses story, in the story of intergenerational trauma, and in cultivating resilience amid the long legacies of race-based violence and injustice.
My vocation as a white American Christian and theologian calls me to not shy away from the deep sadness of the insidious ways racial injustice lives, moves, and has its being in the institutions and communities of which I am a part. We started my course in the spring of 2021 on "Anti-Racist Christian Theologies" with Ibram X. Kendi's definitions of not racist and anti-racist, as well as Willie James Jennings's definition of fragile bodies doing theology, in which he asserts that the theology most worth doing is that which is done "at the site of pain and suffering" by theologians who themselves are "sites of pain and suffering."22 We also read and digested Beverly Wallace's article on the impact of intergenerational trauma on actual bodies.
It is important that, in her analysis of the Moses story, Wallace does not neglect the roles of Shiphrah and Puah, the midwives who refused to heed Pharaoh's directive to kill the Hebrew baby boys. Wallace highlights their strategy of saving Hebrew babies and telling Pharaoh that the babies were delivered before they were able to get there to help with the birth. "When faced with a stress as great as the order to end newborn lives," Wallace notes, "the midwives chose to fight back by not following this order and doing their part to protect the lives of babies such as Moses."23 With this description of the vocations of Shiphrah and Puah, perhaps we've returned to Buechner's definition of vocation as God calling you to the place where your deep gladness and the world's deep need meet.
Black spoken-word artist Joe Davis (who also happens to be theologically trained) is currently focused on developing a new movement around "Radical Joy." What exactly does it mean to embrace radical joy? Davis writes, "Radical joy is more powerful than oppression—it is a joy that can't be policed. It refers to the embodiment of a deeply-rooted connection to one's culture and identity, especially in times of communal grief and collective trauma caused by state-sanctioned violence, multiple mass shootings, and perpetual anti-Blackness. But that's exactly why cultivating joy is a radical act and a practice we are committed to sharing."24 Why Radical Joy right now? Davis sums it up this way: "in the midst of the 'Triple Pandemic' of racial injustice, economic inequity, and COVID-19, we need to cultivate radical joy now more than ever. We contribute to our health and well being when we create space to authentically express our grief, anger, and joy in a system that otherwise dehumanizes us." What a powerful linking of deep sadness and deep gladness. Davis's own sense of vocation draws especially from the resources within Black communities to speak joy over against the forces of dehumanization.
Serious health challenges, a global pandemic, the ongoing persistence of systemic racism in our institutions and communities—we did not choose any of this. In Telling Secrets, Frederick Beuchner's memoir that chronicles his father's drinking and suicide as well as his feelings of helplessness over his daughter's anorexia, reveals a vision of vocation intimately linked to not just "the world's deep need" but also to his own sadnesses and the sadnesses of those he loved most.25 Beuchner struggled at times to accept that "God calls me to be this rather than that"—a sentiment that likely resonates with many of us as well.26
One final word about making more space for deep sadness when we are reflecting on vocation: I am not advocating that all of us must share our deep sadness with others, that we are required to incorporate that sadness in public ways into our understanding of vocation, or that we should always be on the lookout for how to talk more about trauma and suffering and sadness. Harvard researcher Elaine Scarry tells us that "pain does not simply resist language but can actively destroy it."27 It could be that we simply do not have the language to talk about what we have been through. It could be that it is re-traumatizing to open up about our deep, deep sadnesses.
The first time I returned to the classroom after my cancer diagnosis I had a little speech prepared about the diagnosis and the treatment I was undergoing and how we would try and carry on as best we could. But once I actually stood before my students on that first day of class, unsteady on my feet, I realized I could not talk about the cancer at all. During the early months after the diagnosis, the classroom became the one cancer-free zone of my life and what a gift that was. My BIPOC colleagues talk about the emotional labor and personal cost of rehearsing some of their own race-based trauma in the company of white people which, they say, is not just exhausting but can feel exploitative. So this is tricky and delicate work. Still, when we accept that our callings often also encompass sadness as well as gladness, we open up space for expanded visions of vocation that relate even more profoundly to the world's deep need.
Featured Content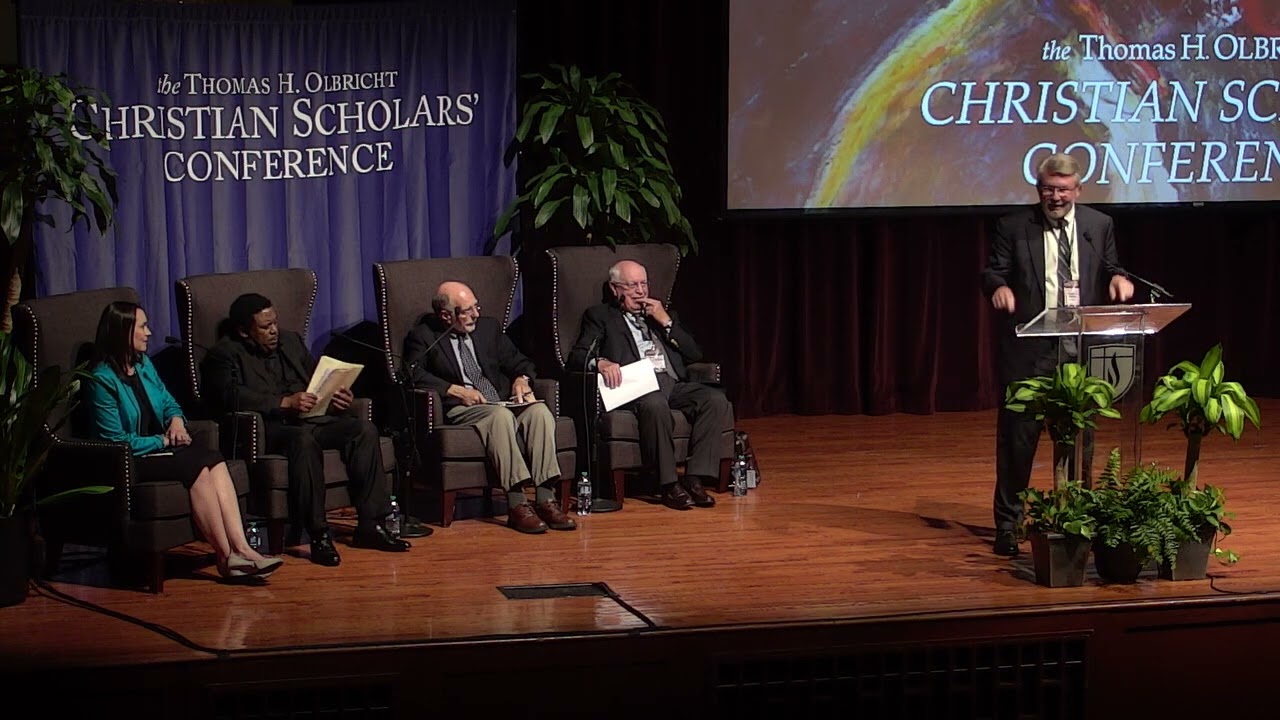 Video
Volume 1 | June 6, 2022
Theme: Biblical Scholarship, Debate
Discipline: Religious Studies
One of the touchstones of Protestant traditions like the Churches of Christ is the importance of the Bible. Within churches, the Bible is read as Holy Scripture that discloses divine will. Within seminaries and universities, the Bible is read through the lens of biblical studies, and it is evaluated critically. Does biblical studies as a…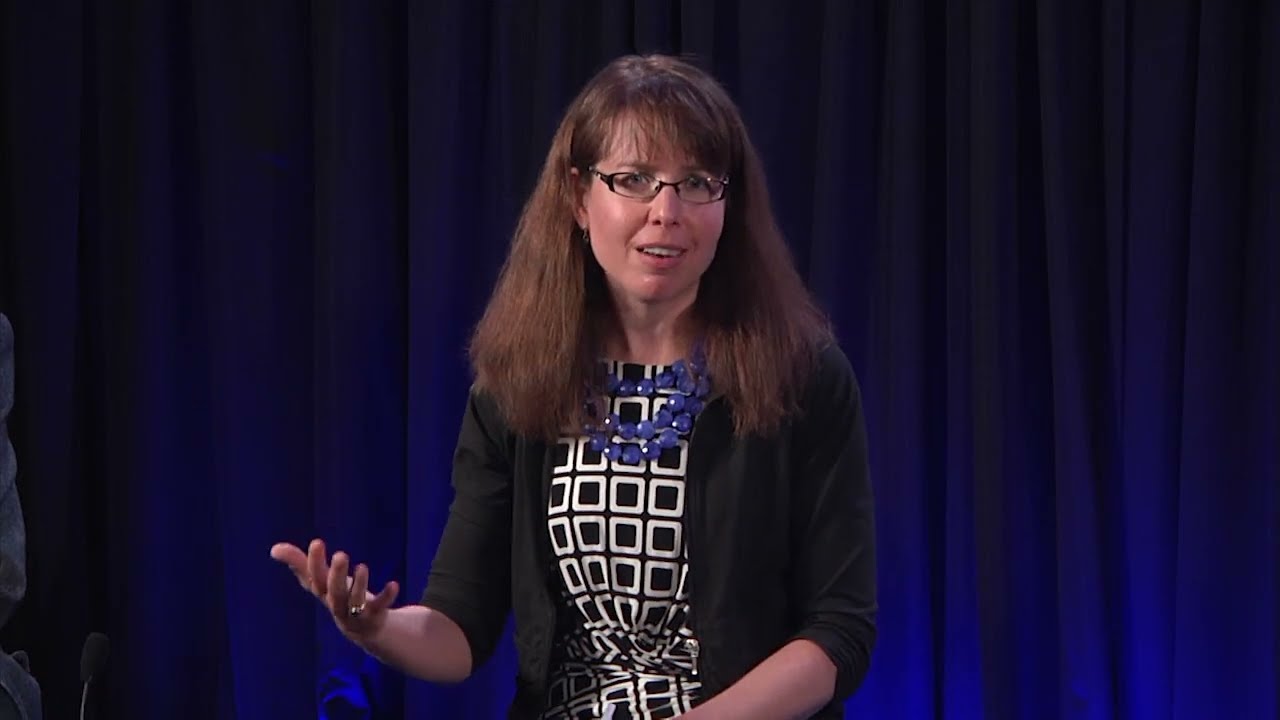 Video
Volume 1 | June 6, 2022
Theme: Christian Higher Education, Religion & Politics
Discipline: American Religious History